CAMPUS X
FIRENZE


Wall painting I did with Alice Lotti for Campus X Firenze. CampusX is an organization made up of a team with experience in the real estate and hotels development and management, marketing & communication, reservation, human resource, finance, control and operational management, technical management and purchasing. The local campus are coordinated by a resident manager and a staff with support functions and assistance to guests. In addition, services such as catering and maintenance are entrusted to third parties.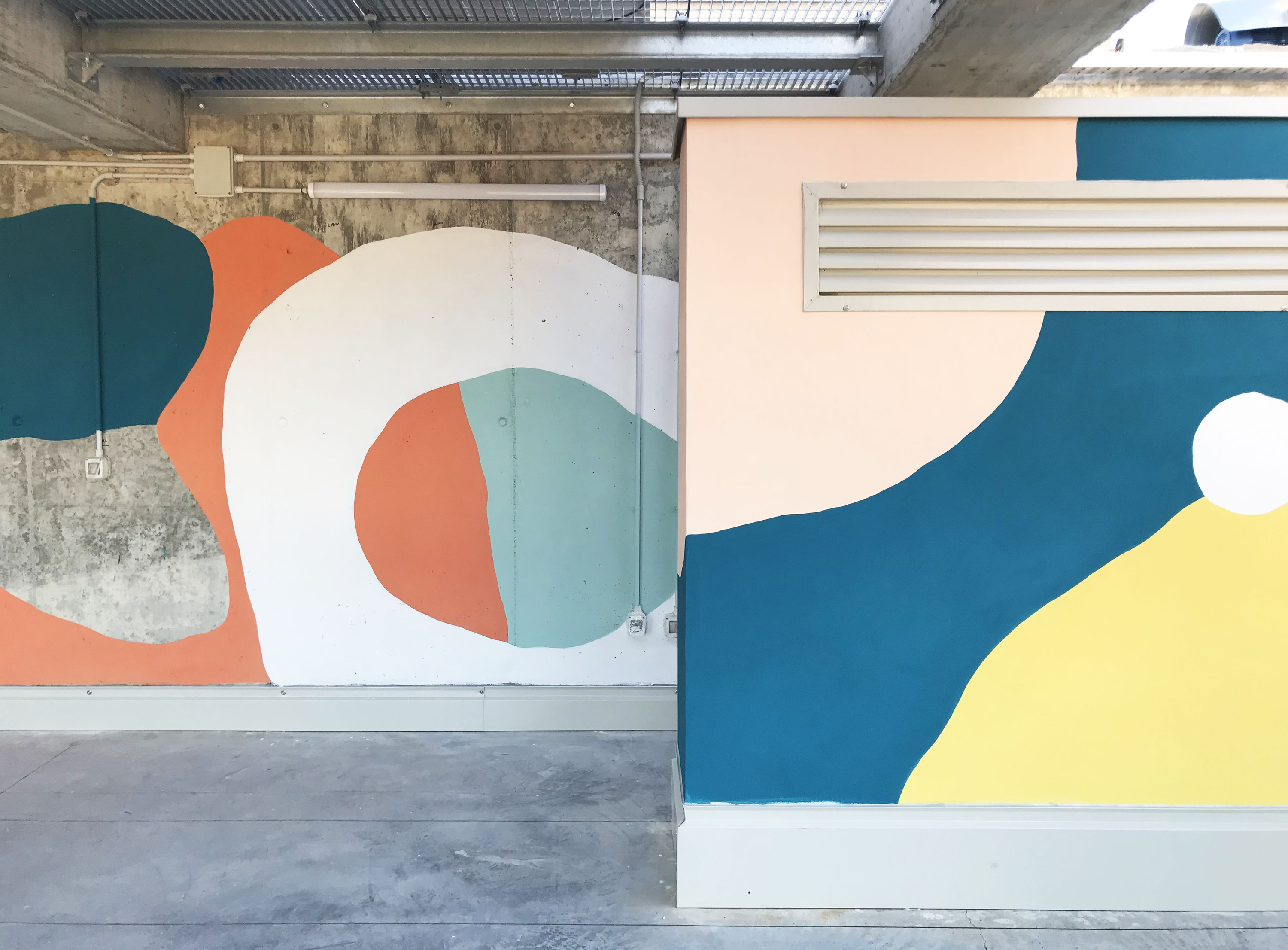 PROPOSITIVO FESTIVAL


Two wall paintings I did with Alice Lotti for Propositivo Festival in Silanus (Sardinia). The wall paintings reflect about the culture of Sardinia in his different forms, from folk clothes to objects and symbols.
PASCOLI
DI AMALTEA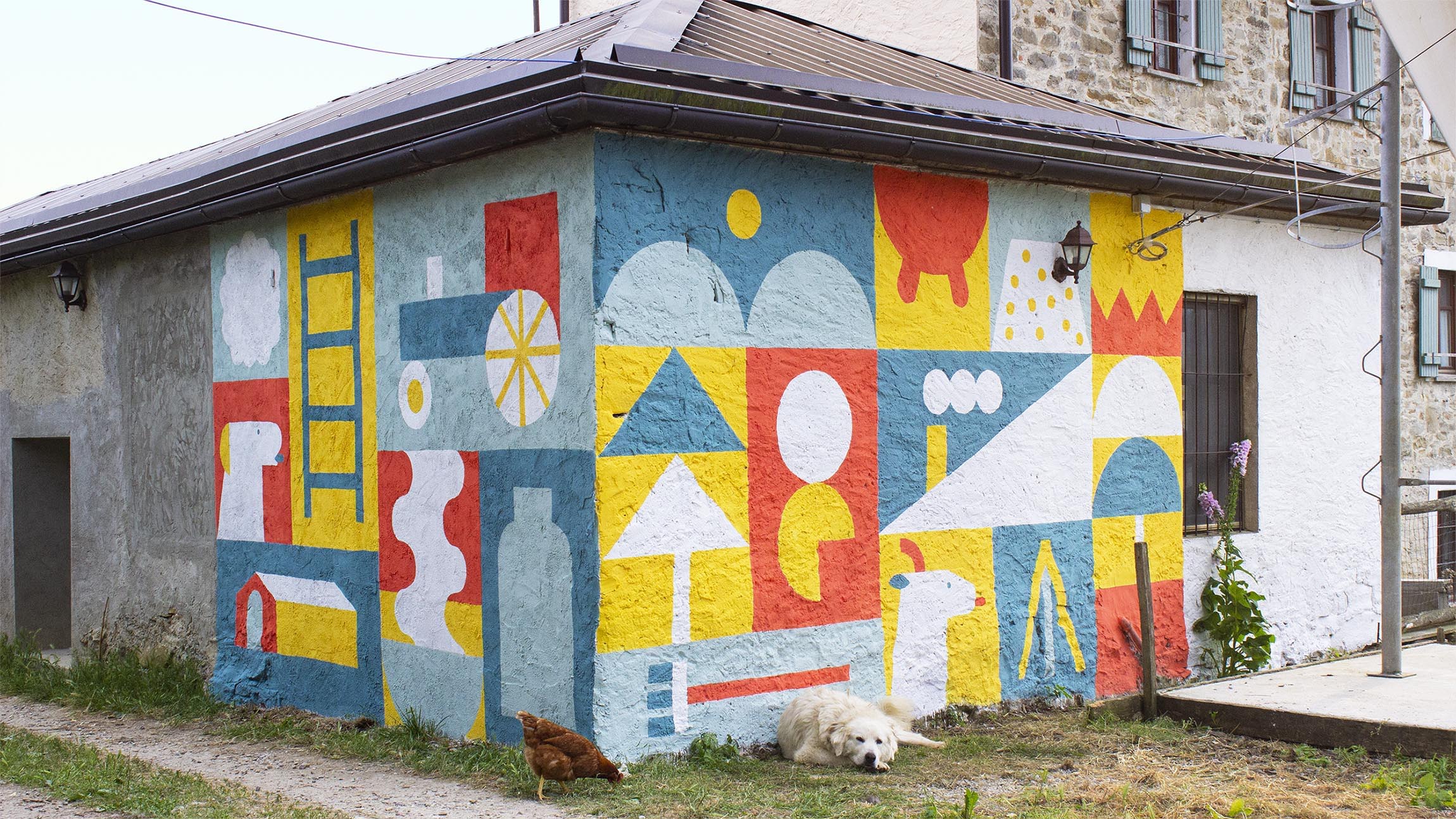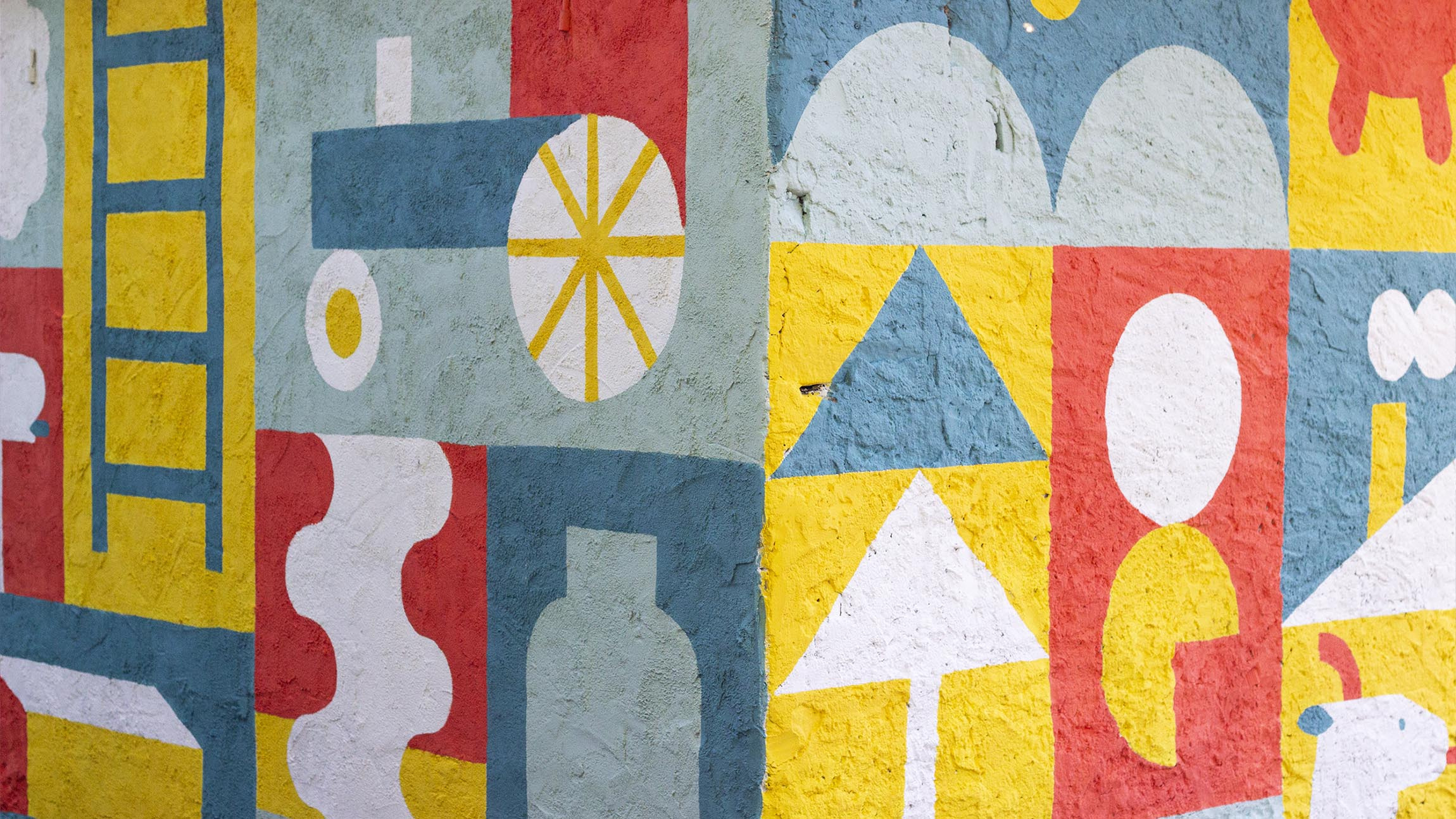 PARCO
PRAMPOLINI
Wall painting for a green share zone in a private buildings in Rome called Parco Prampolini. The work is made in collaboration with Alice Lotti
LIBRI
IMMAGINARI
Me and Alice Lotti worked on a wall painting during an artist residency on the occasion of Librimmaginari, a festival dedicated to illustration that took place in Viterbo (Italy), the festival is curated by Marco Trulli and Marcella Brancaforte. The final result of the residency was a collective exhibition called Simulacra. Bestiari, demoni e altre ombre. Exhibited artists: Mariachiara di Giorgio, Anke Feuchtenberger, Eva Gerd, Simone Rea, Stefano Ricci, Studio Fludd, tuta. Pics by Riccardo Muzzi and Chiara Ernandes
CAMPUS X
ROME
Wall painting I did with Alice Lotti for Campus X in Rome
THE BEST IS YET
TO COME
Wall painting we did in occasion of the event The Best is Yet to Come, curated by Arteco. The project is a project did by tuta (me and Alice Lotti)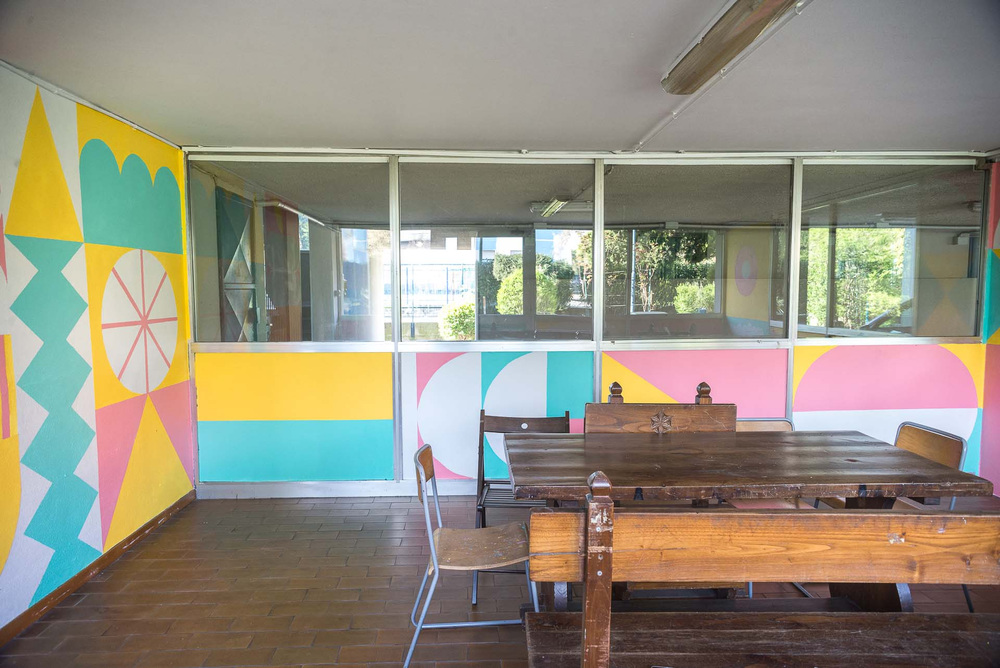 JUNGLE JUICE
BREWING